Survival International's Director Stephen Corry today issued a statement over reports in the Indian media that the BBC has admitted its Kaziranga shoot on sight exposé was wrong.
The head of the BBC's Natural History Unit, Dr Julian Hector, earlier wrote to the Indian National Tiger Conservation Authority (NTCA) expressing regret for the 'impact' of the BBC News report, which exposed dozens of extrajudicial killings in Kaziranga National Park.
Mr Corry said today: "Contrary to reports in the Indian media, Dr Hector has not cast any doubt whatsoever on the accuracy or truthfulness of the original 2017 BBC investigation.
"That report exposed the atrocities going on in Kaziranga National Park, where dozens of people have been murdered by rangers. Now its Natural History Unit is trying to row back and apologize just so it can start filming in tiger reserves again. By doing so it's putting in the firing line the local people who bravely helped it expose the incredibly high number of unlawful killings in Kaziranga. But it has not said any of the report was wrong."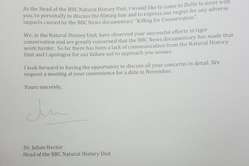 The letter from Dr Julian Hector, Head of the the

BBC

Natural History Unit, expressing "regret for any adverse impacts caused by the

BBC

News documentary Killing for Conservation"
© Survival
BBC Asia correspondent Justin Rowlatt's 2017 report revealed that rangers in Kaziranga had shot dead 106 people in 20 years, and wounded many others, including a 7-year old boy who was maimed for life. It featured an interview with a park guard who said: "Whenever you see the poachers or any people during night time we are ordered to shoot them."
The report caused a storm of controversy in India. The government retaliated by banning the BBC's Natural History Unit from filming in all the country's national parks and tiger reserves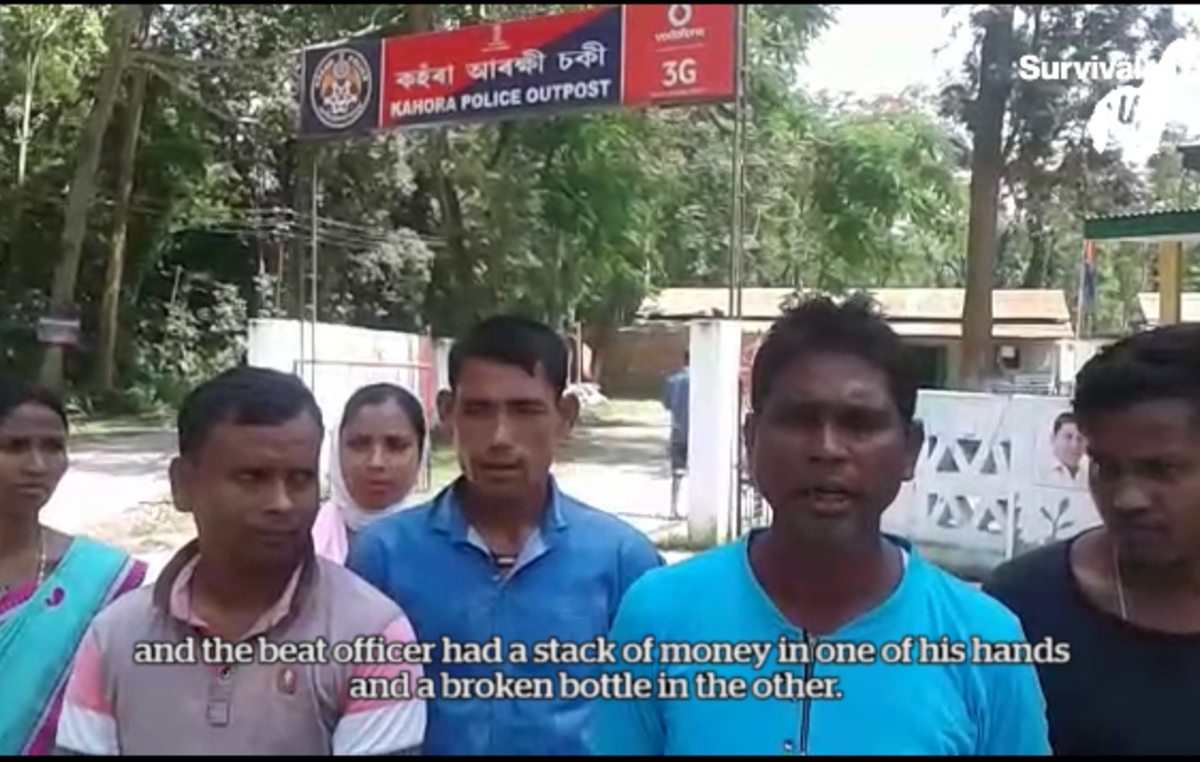 © Survival
However, since the report was broadcast the number of killings in Kaziranga has dropped dramatically.
The NTCA complained that the report should have been submitted for "obligatory previewing" at India's Ministry of External Affairs, "in order to remove any deviations."
The letter from Dr. Hector has caused consternation inside the BBC, and dismay in India. One activist who helped BBC News expose the extrajudicial executions, Pranab Doley, said today: "The government was already falsely accusing us of misleading the BBC in its original report, which brought the shoot on sight policy to light. Now this letter could put our lives at risk, as people are using it to wrongly accuse us of defaming India's reputation, which could even lead to charges of sedition.
"It was a cowardly act by the Indian government and its agency NTCA but by giving into the dictats of the NTCA, the Natural History Unit of the BBC has not only taken an anti-people stand but also failed to uphold the basic values of human rights and media ethics of righteous journalism.
"This stance by the BBC has not only betrayed the trust of the violated communities but also given the opportunity to the conspiring agencies to blame the indigenous activists of misleading the BBC."