© Survival
A forest guard in India's notorious "shoot on sight" Kaziranga National Park has been arrested, after an incident that local people say proves their longstanding claim that many people shot as "poachers" are innocent local people.
Three villagers, one from the local Mising tribe, have been tortured and beaten by Kaziranga forest officials after selling cattle at a market. They report that officials took their money, beat them, and threatened to shoot them and claim they were poachers caught in the act.
One of the villagers managed to escape and get help. Subal Bawri, a tribal man, tried to intervene and was also badly beaten. The victims believe that had other villagers not arrived they would have been killed.
The men have made a formal police complaint against their treatment, and protests have been held by local people. They claim that this is an abuse of the legal immunity guards have been granted, supposedly to help them protect wildlife. One forest guard has been arrested.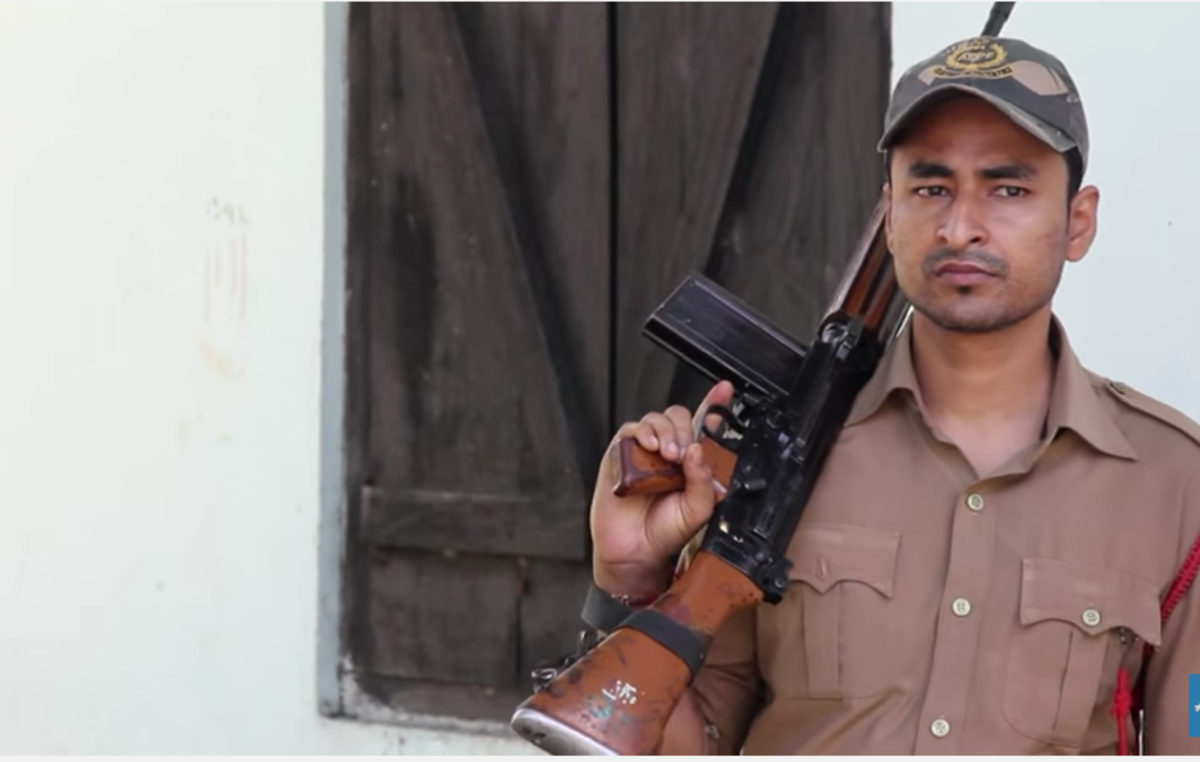 © Agence France Presse
Subal Bawri said: "I saw the beat officer [forest guard] and two battalion men [from the Assam Forest Protection Force]. The battalion men were holding both the hands of Arshad Ali and the beat officer had a stack of money in one of his hands and a broken bottle in the other and I very distinctly heard him say, " I will murder you with this bottle, take you by the river and shoot you." Hearing this I got very angry and asked them if they are Gundas [villains]. I also said that the government is giving you this uniform and also spending so much money for you to do your duty in Kaziranaga, have you come here to murder? So this is how you have been framing innocent people as poachers and you are protecting the real ones." He was subsequently grabbed by the throat and beaten by two officers.
Witnesses report hearing the guards specifically threaten to shoot two of the men and claim they were poachers.
Kaziranga guards have effective immunity from prosecution and are instructed to shoot poaching suspects on sight. 106 people were reportedly killed there in a twenty year period, including a severely disabled tribal man who had wandered over the park's unmarked boundaries.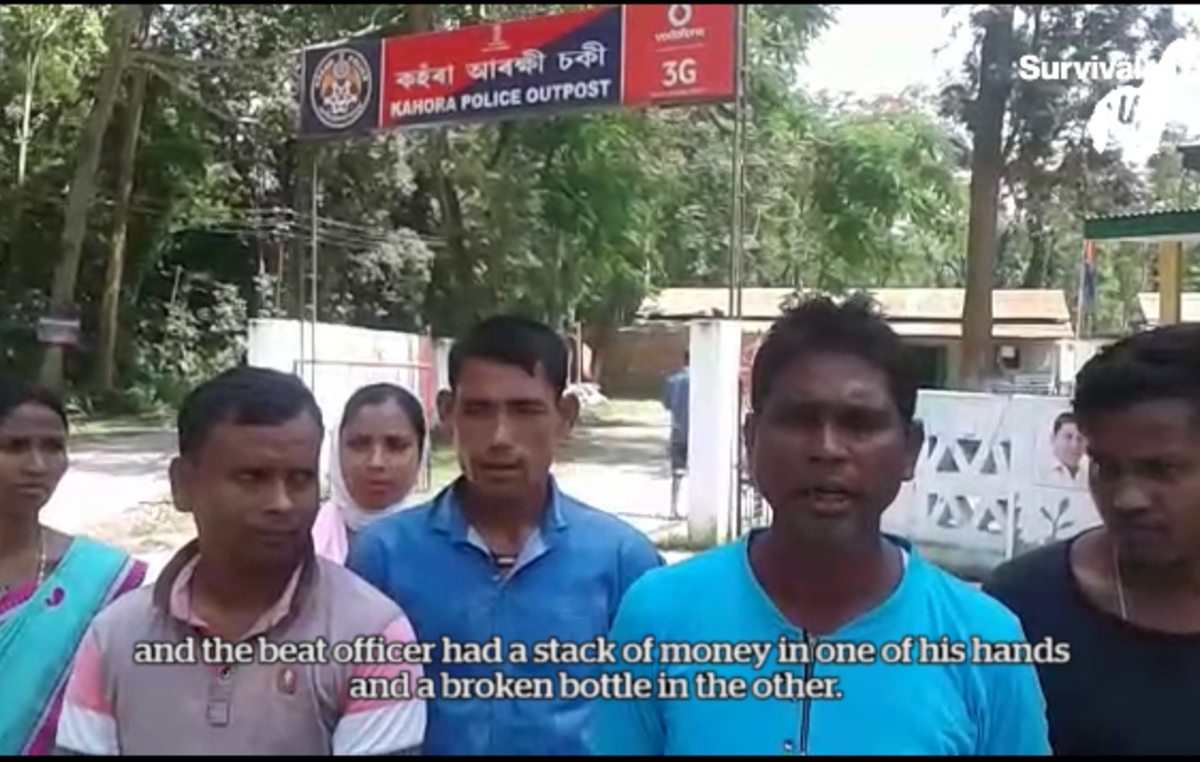 © Survival
The park was the subject of a BBC report, "Killing for conservation," after Survival International led a global outcry over the "shoot on sight" policy, and over the shooting of a seven-year-old tribal boy in July 2016. The boy, Akash Orang, is now maimed for life.
Several Kaziranga park officials have been arrested for involvement in the illegal wildlife trade, despite being employed to protect the endangered one-horned rhinos and tigers which live in the park.
Survival International is leading the global campaign against abuses in the name of conservation, and in favor of a conservation model that respects tribal peoples' rights.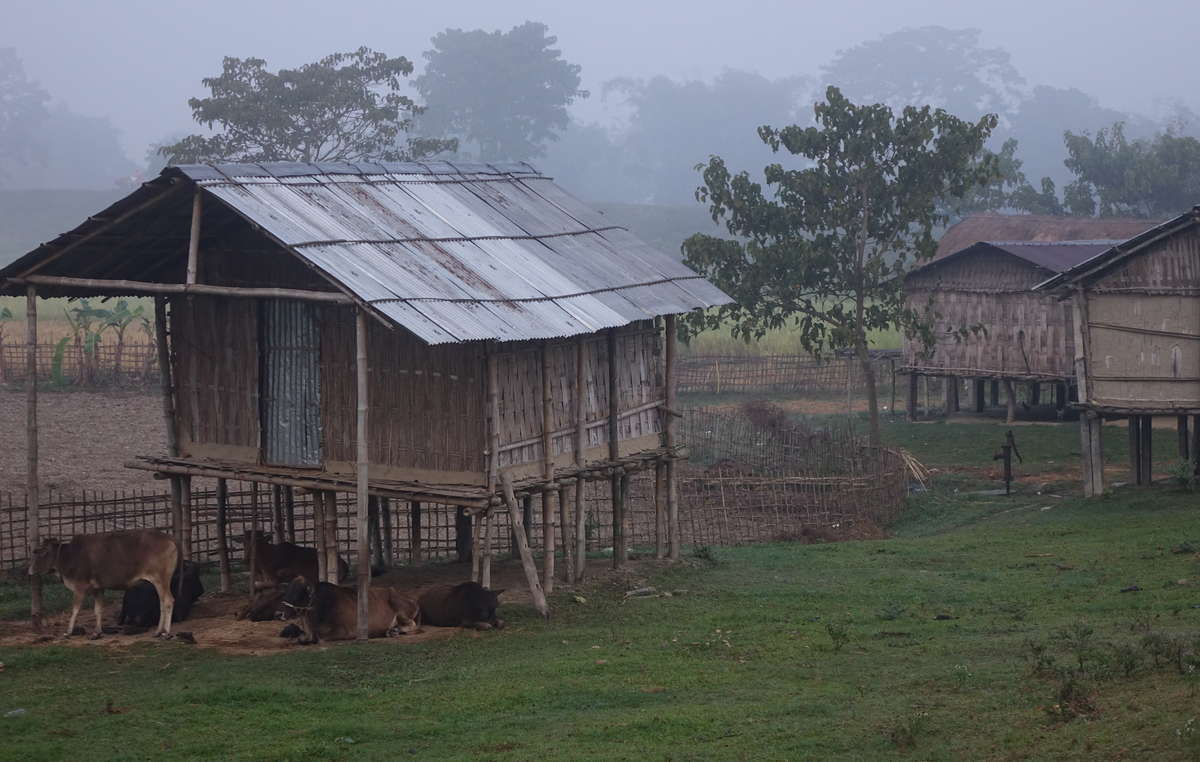 © Survival
Tribal peoples have been dependent on and managed their environments for millennia. They are the best conservationists and guardians of the natural world. In one tiger reserve in southern India where tribal people won the right to stay, tiger numbers have increased at dramatically above the Indian national average.
Despite this, tribal people face arrest and beating, torture and even death, in the name of conservation.
Survival's Director Stephen Corry said: "Incidents like this show the true face of conservation as practiced in places like Kaziranga: horrendous violence and corruption among officials, with tribal people then blamed for harming the environment. It's a con. And it's harming conservation. When will people wake up to the fact that the current conservation model is killing tribal peoples? This sort of horror is not going to protect the rhino or the tiger."