Borneo tribesman arrested in palm oil conflict
December 15, 2010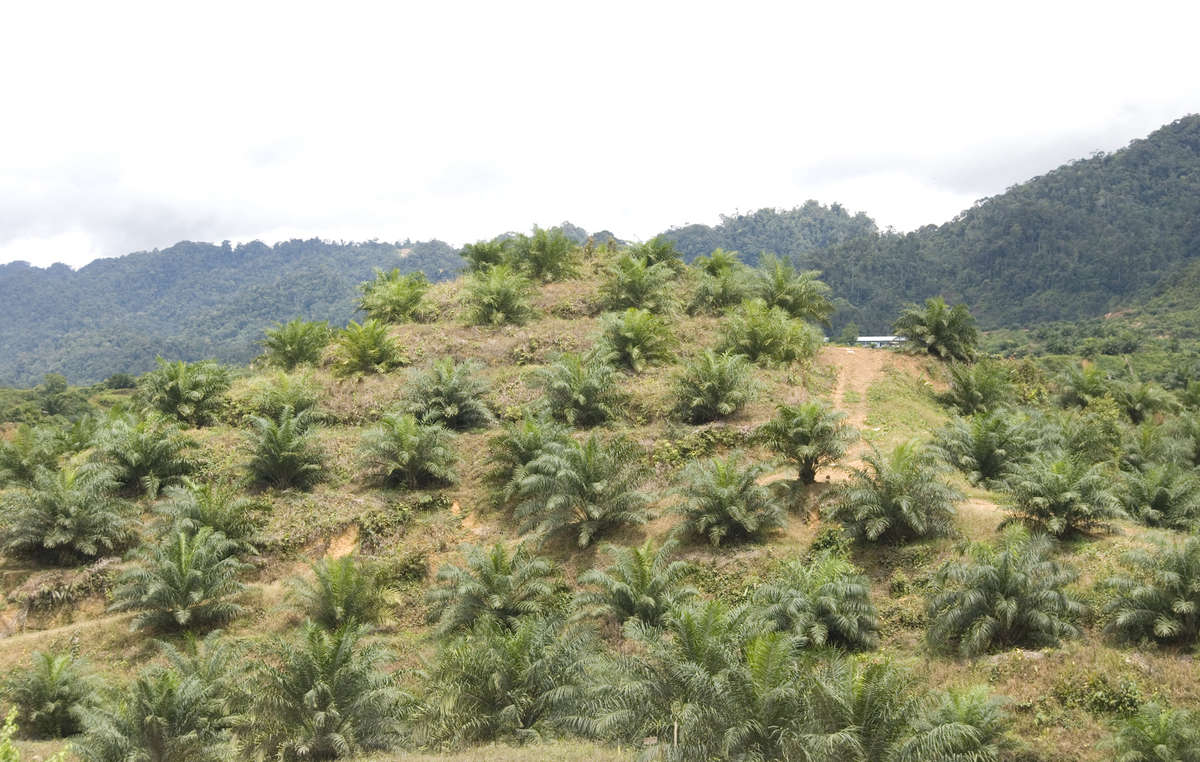 Oil palms planted on recently-deforested land, Sarawak © M Ross/ Survival
This page was created in 2010 and may contain language which is now outdated.
An Iban tribesman in Sarawak, in the Malaysian part of Borneo, has been arrested and charged with attempted murder following an argument with workers from a palm oil company.
Tribesman Liam Rengga denies the charges, and claims the company has encroached on his people's ancestral land.
Rengga and others are in the process of filing a legal case against the company, which they claim has taken their land for palm oil plantations without their consent.
Tribes across Sarawak, including the hunter-gatherer Penan, are trying to prevent the destruction of their rainforests by logging and palm oil companies.
Friends of the Earth Malaysia (Sahabat Alam Malaysia) has released a statement in Rengga's support. 'We are indeed very concerned that the arrest and charge may possibly be undertaken in order to intimidate and silence Liam,' says its president, SM Mohamed Idris.
The Friends of the Earth statement cites two previous cases in which Indigenous people in Sarawak defending their rights to their land have been arrested and detained on false charges.
Rengga says, 'I will continue championing our rights. If anything, I am more spirited now than I was before and will fight till the end.'