Two more Indigenous leaders seek asylum
July 10, 2009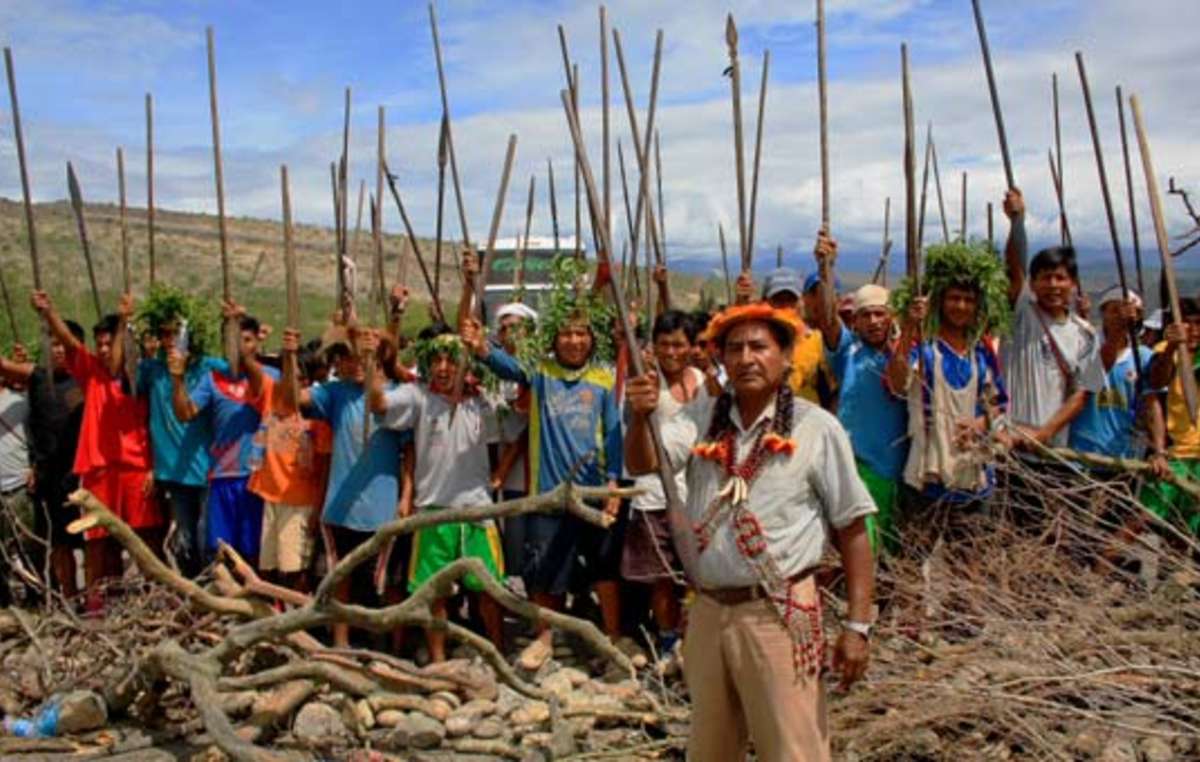 Indigenous people protest near Bagua a week before the violence. © David Dudenhoefer
This page was created in 2009 and may contain language which is now outdated.
Two more of Peru's most prominent Indigenous leaders have been forced to seek asylum after orders for their arrest were issued by a judge following violent clashes in the Peruvian Amazon last month.

Saul Puerta Pena and Cervando Puerta Pena, two brothers, have sought asylum in the Nicaraguan embassy in Peru's capital city, Lima. Saul, the subject of a feature article in the UK's Guardian newspaper last year, is the secretary of Peru's leading Amazon Indigenous organisation, AIDESEP, while Cervando is president of regional Indigenous organisation ORPIAN.

AIDESEP has responded by declaring the brothers' innocence and threatening to withdraw from talks with the government. 'They've left us without any representatives at the talks,' said AIDESEP's lawyer, Marco Barreto.

The clashes, in which more than thirty Indigenous people and policemen died, are currently being investigated.

Peru's Ombudsman recently published a report saying it could find no evidence of 'disappearances' of Indigenous people, as initial reports had claimed, but AIDESEP pointed out that the Ombudsman's researchers visited fewer than a quarter of the Indigenous communities in the region.

'We can't say if the Ombudsman's report is accurate or not, but because of the difficulties accessing the area they only visited 22% of the communities. What we can say is that there are more than 300 Indigenous people who have still not returned to their communities,' said Mr Barreto.

AIDESEP has expressed particular concern about the whereabouts of a man called Nelvin Wasum Kasen, who has been reported missing by his son. The Ombudsman has promised an immediate investigation.

AIDESEP's president, Alberto Pizango, has already been granted political asylum in Nicaragua. Warrants for the arrests for another two Indigenous leaders, believed to be in the Amazon, have also been issued.
Watch Survival's film with eyewitnesses to the recent violence.