"We, the People" 2015 Calendar
In 2014, Survival International, the global movement for tribal peoples' rights, held its first-ever photographic competition to mark the charity's 45th anniversary. Open to amateurs and professionals alike, the competition aimed to celebrate photography as a powerful medium for raising awareness about tribal peoples. The winning entries from the competition were featured in Survival's stunning 2015 "We, The People" calendar.
Survival's "We, the People" 2015 calendar, provides insight into the incredible diversity and unique ways of life of tribal and indigenous peoples around the world. The overall winning photograph by Giordano Cipriani (above) is a stunning portrait of an Asurini do Tocantins tribesman in the Brazilian Amazon.
Picture © Giordano Cipriani / Survival International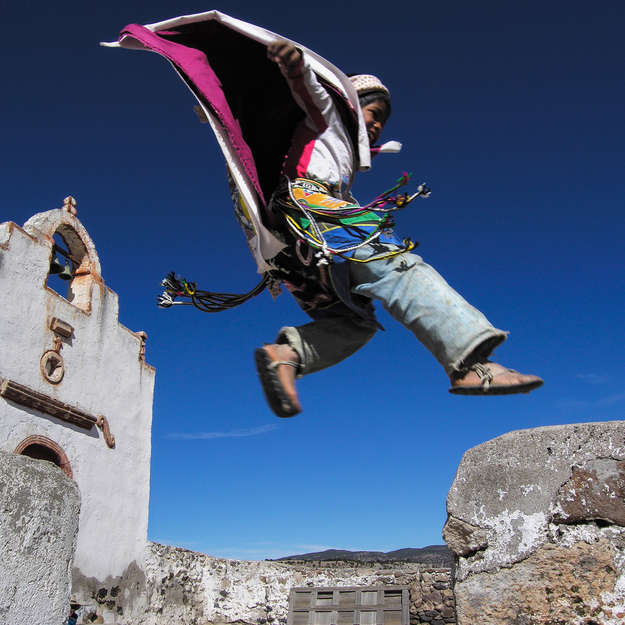 January 2015 – Tarahumara, Nararachi church, Chihuahua, Mexico.
In Chihuahua, Mexico, a Tarahumara Indian is dressed as a Matachines dancer – from "The Dance of the Moors and the Christians" – during the San Guadalupe pilgrimage in Nararachi village.
Picture © David Ducoin / Survival International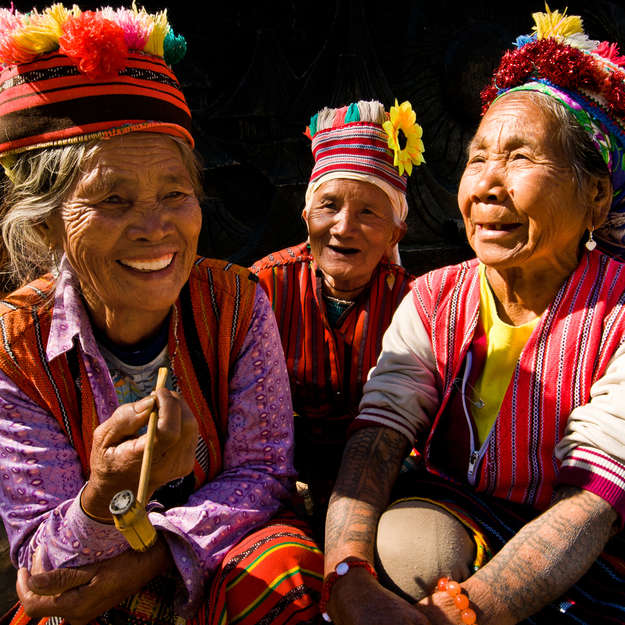 February 2015 – Igorot, Baguio City, Philippines.
In the Cordillera Central, the Philippines, story-telling is common; it is an opportunity to share, to be awed, and to continue their unique way of life.
Despite laws that are supposed to protect their rights, mining poses a serious threat to the survival of many tribal communities across the Philippines.
Picture © Arman E. Barbuco / Survival International
March 2015 – Adi, Arunachal Pradesh, India.
An elderly Adi man walks tentatively across an ageing bamboo bridge.
Picture © Andrew Newey / Survival International
April 2015 – Tibetan, Serxu, Kham region, Tibet.
At the beginning of autumn, on a remote, high-altitude Tibetan plateau near Serxu, a Tibetan woman cuts hay to stock up for the long winter.
Picture © Nicolas Marino Arch / Survival International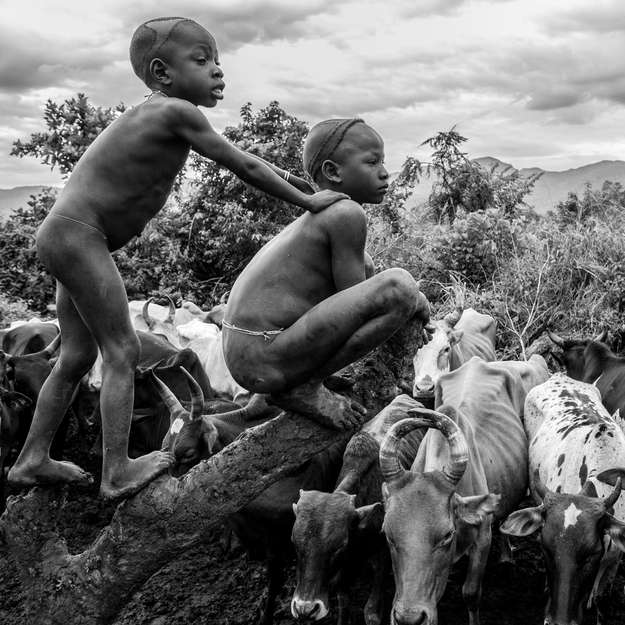 May 2015 – Surma, Omo Valley, Ethiopia.
The Lower Omo Valley, south west Ethiopia, is home to eight different tribes, who altogether number around 200,000 and include the Surma.
The Ethiopian government is forcibly evicting many of these communities from their land to make way for sugar, cotton and biofuels plantations. An enormous hydro-electric dam, Gibe III, is also under construction on the Omo River. When completed it will destroy a fragile environment and the livelihoods of the tribes, which are closely linked to the river and its annual flood.
Picture © Una foto una sonrisa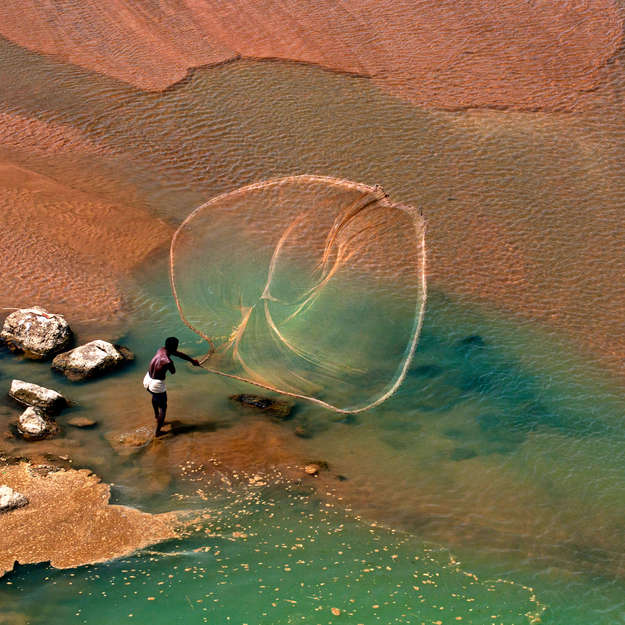 June 2015 – Santhal, Shilabati River, West Bengal, India.
In India tribal peoples are openly portrayed as backward and primitive by the media, industry representatives and government officials, simply because their communal ways are different. This prejudice underlies much of the mistreatment tribal peoples face, as industrialized societies subject them to genocidal violence, slavery and racism so they can steal their lands, resources and labor.
Picture © Partha Pratim / Survival International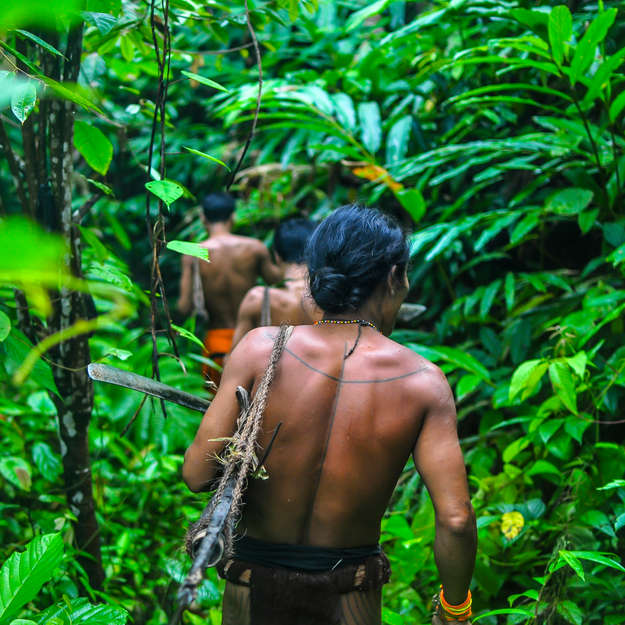 July 2015 – Mentawai, Siberut, Mentawai Islands, Indonesia.
In the forests of Siberut Island, Indonesia, the Mentawai hunt monkeys with bows and poison arrows.
Picture © Fabien Astre / Survival International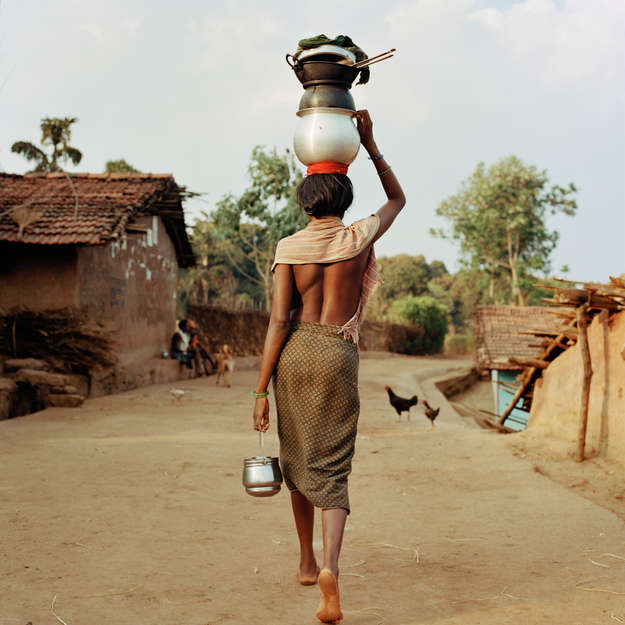 August 2015 – Kondh, Kucheipadar, Odisha, India.
The Kondhs are the largest tribal group in Odisha and are known for their cultural heritage and values, which centre upon respect for nature.
The Niyamgiri hill range in Odisha state is home to the Dongria Kondh tribe. For decades, the 8,000-plus Dongria Kondh have lived under the threat of mining by Vedanta Resources, which still hopes to extract the estimated $2 billion-worth of bauxite that lies under the surface of their sacred hills. Despite the tribe overwhelmingly rejecting the plans for the mine in 2013, Vedanta Resources is attempting to expand its alumina refinery at the foothills of the Niyamgiri range.
Picture © Johann Rousselot / Survival International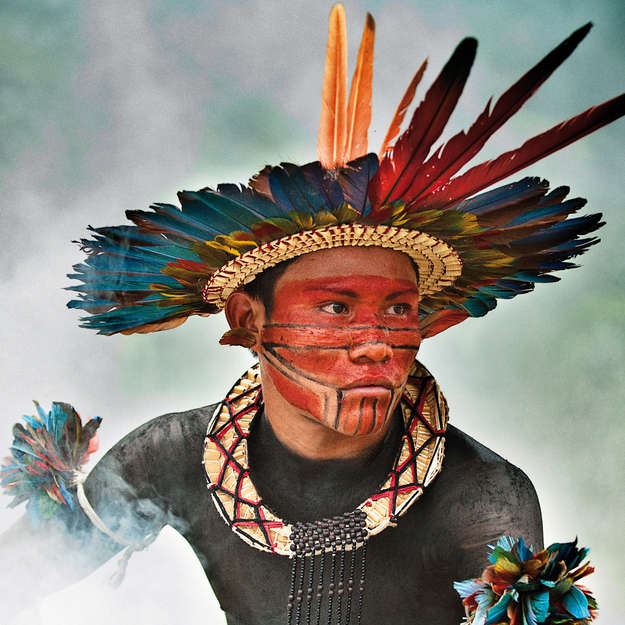 September 2015 – Asurini do Tocantins, lower Tocantins River, Pará, Brazil.
In Brazil, there are about 240 tribes, totalling around 900,000 people – 0.4% of the country's population.
In the 514 years since Europeans arrived in Brazil, the tribal peoples there have experienced genocide on a huge scale, and the theft of most of their land. Today, as Brazil forges ahead with aggressive plans to develop and industrialize the Amazon, even the remotest territories are now under threat.
Picture © Giordano Cipriani / Survival International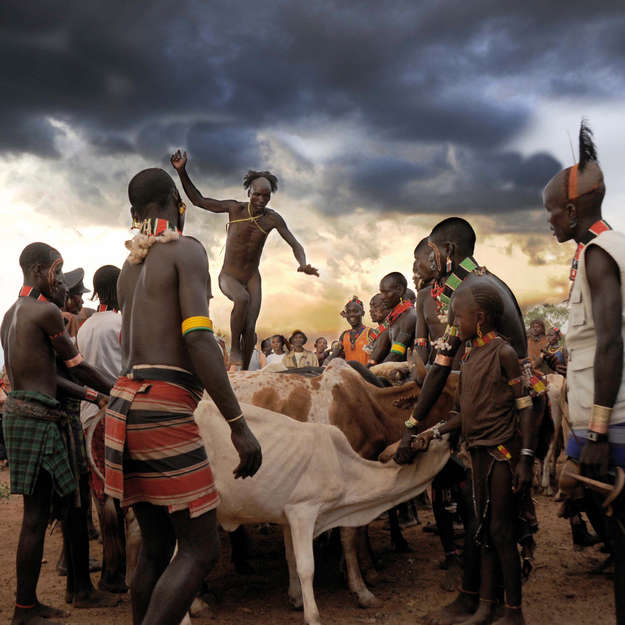 October 2015 – Hamer, Omo Valley, Ethiopia.
In the Omo Valley, Ethiopia, Hamer men take part in a cattle-leaping ceremony.
Picture © Salvatore Valente / Survival International
November 2015 – Innu tent, Lake Natuashish, Newfoundland and Labrador, Canada.
In Canada, in 1967, the Mushuau Innu of Labrador were one of the last indigenous peoples to be forced to settle by the government. Many families still stay in the countryside – Nutshimit – for severals months, hunting caribou, fishing, and picking berries whilst living in their tents.
Picture © Sarah Sandring / Survival International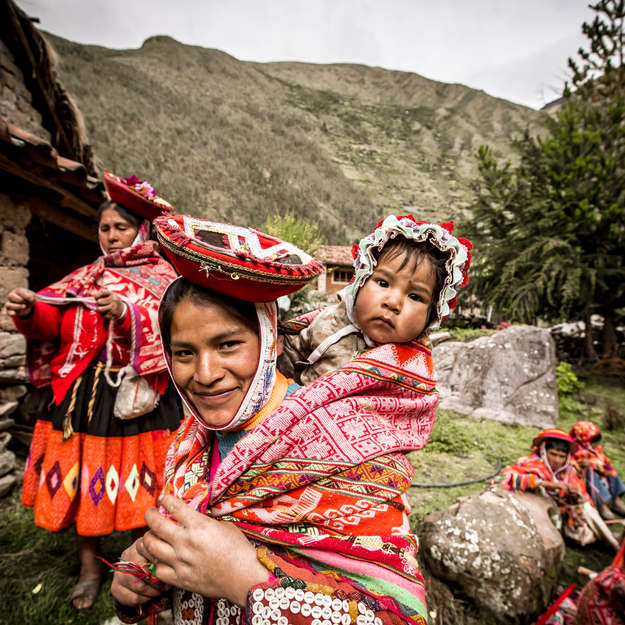 December 2015 – Willoq community, Cusco, Peru.
In the Andes of Peru, traditional Quechua textiles are made on a portable, back-strap loom from alpaca and sheep's wool. Andean weaving has a rich tradition of iconography. The designs are passed down through generations of weavers and are inspired by agriculture, the flora and fauna of the region, astrological phenomena, human forms, bodies of water, and geometric designs.
Picture © Christian Declerq / Survival International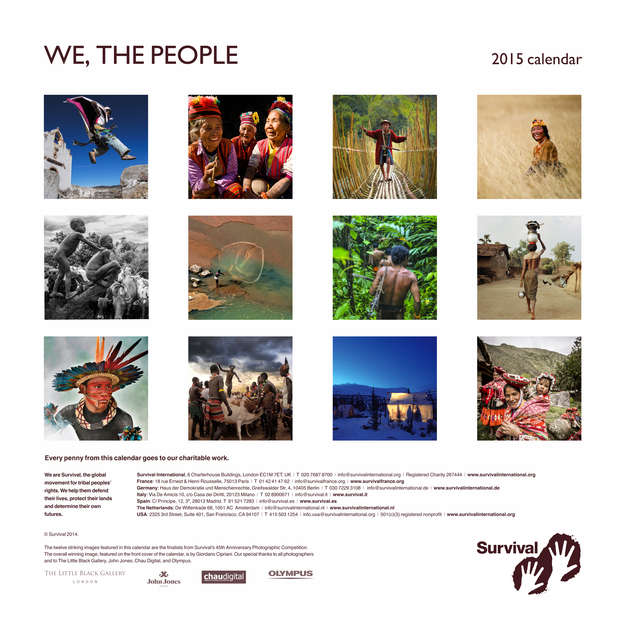 The "We, The People" 2015 calendar not only raises awareness about tribal peoples, but, through its sale, supports Survival's campaigns. Survival won't give up until we all have a world where tribal peoples are respected as contemporary societies and their human rights protected.
Picture © Survival International
Previous
Next