Kora Kanamari's message to the world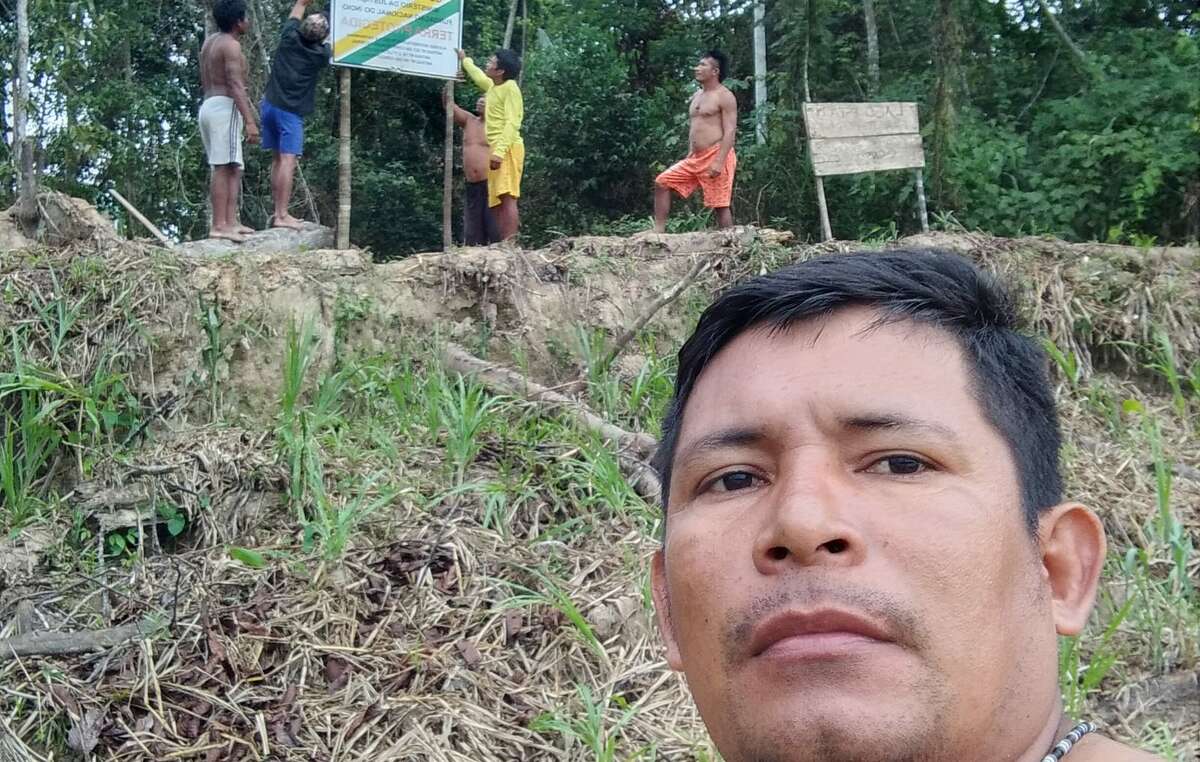 © K Kanamari
Kora Kanamari is a Kanamari leader from the Javari Valley, western Brazil. He's a member of the Forest Warriors, which was recently set up by the peoples of the Javari Valley to protect their land and resources in the face of increasing invasions by poaching gangs and loggers. They have a crowdfunder to raise money for their work.
"I want to let people know that we, the Indigenous peoples of Vale do Javari, are crying out and asking for help from the whole world. Please help us and support us. Because the Javari Valley is the second largest Indigenous territory in Brazil, with the greatest biodiversity and impact on the planet, with the largest number of uncontacted tribes in the world.
"Everything that we do, our fight, is for our territory. Because our territory is our home, and our right to live in peace is guaranteed in the Constitution.
"And we're crying out to the world because of the crimes committed against us, the Indigenous peoples. All these crimes are committed because of the hatred and the violence of the President of the Republic himself, Bolsonaro. From the North to the South of Brazil, cruelty is increasing, it has grown.
"We will defend ourselves and we will always fight for our Amazon, for our territory, because we are the Amazon, we are the forest, the water, the land, the air. Because without us, the Indigenous peoples, the Amazon would already have been destroyed. So we deserve respect. We deserve peace and our rights.
"To end I will say: the killings of Bruno and Dom Phillips, they were not simply people, they were great partners of ours, and of our brothers and sisters and our communities. Because they worked to defend our territory. So we're crying out to the world that we want justice for the crime that's taken place, and for that we will fight to the last."
June 2022