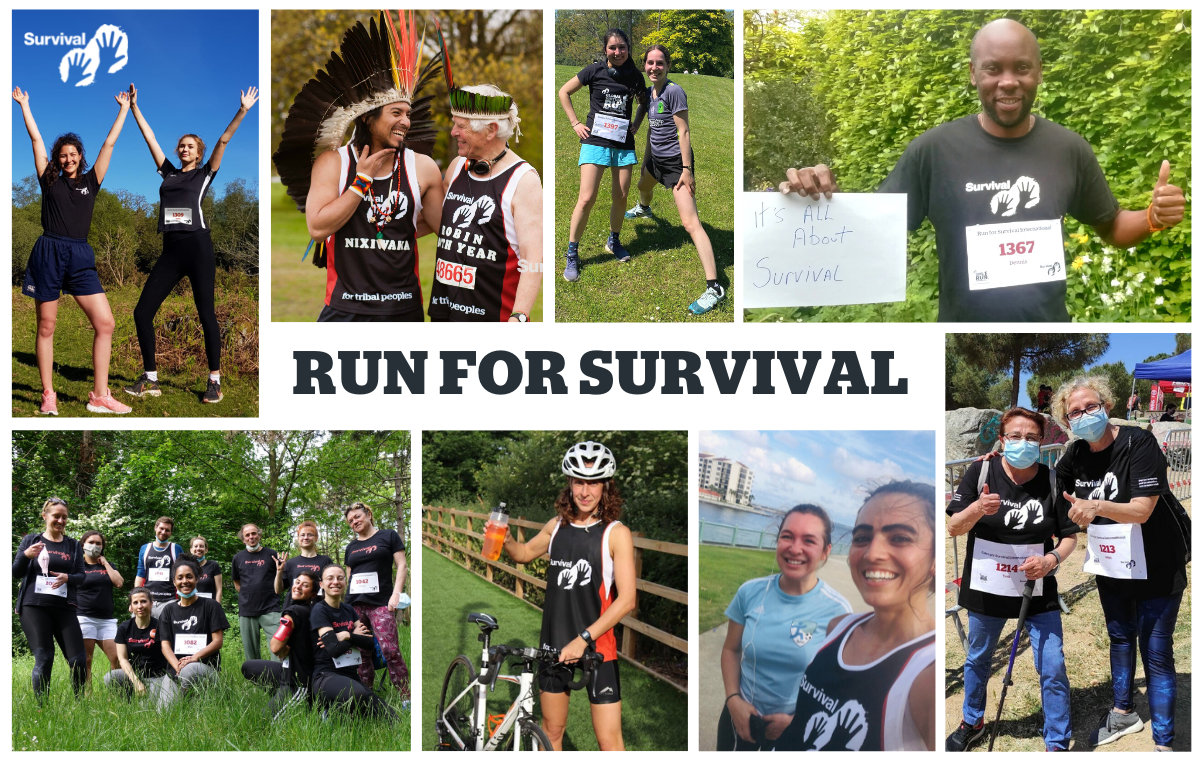 From May 27 - 29 2022
We're inviting people across the world to put on their sports gear and get moving — for tribes, for nature, for all humanity. Join us to raise awareness of the struggles of Indigenous peoples, and raise funds for vital campaigns that fight for their survival. Over the course of the weekend, you can run a 5k, 10k or half marathon, or move in any way that feels right for you!
Get your local community involved too. Invite your local running club to help you with your training and fundraising, organize a dance class, a wheelchair rugby tournament, a push-up challenge — there are infinite possibilities. Every person you speak to about Indigenous rights will help to strengthen the global movement, and every penny you raise will be spent directly on fighting alongside tribal peoples.
Most of all, we want this to be a joyful process. So get outside, feel that fresh wind in your face, and run, dance, or cycle your way towards a future where Indigenous peoples are respected, celebrated, and their rights restored.
How does it work?
*The registration fee will be waived for Indigenous people.
Once you've completed the registration, all you have to do is get training!
During the run-up to the race, we'll be in touch with tips on how to make your training more effective, ideas on how you can fundraise, and share our running and sports inspiration from Indigenous communities across the world.
Thank you for getting involved!
Survival is the only organization that fights for the rights of tribal peoples worldwide. The work that we do spans languages, communities and borders. We wanted to create an event that united the diversity of our supporters and partners, bringing together people from across the world. You'll be connected to an international community of runners and movers through our Strava club, sharing your run times, movement updates, pictures, motivational messages, playlists and so much more.
If you'd like to get your family and friends to sponsor your sporting efforts to raise funds for tribal peoples, you can set up a page on Enthuse (UK), GoFundMe (US), or any other fundraising platform that works well for you and your location. Contact Eleana (US and Canada) or Shai (UK and rest of the world) on [email protected] if you need any help setting it up.
The work that Survival International does is entirely funded by donations from supporters like you, and the impact that your support has on the livelihoods, lands, well-being and survival of tribal peoples worldwide is profound.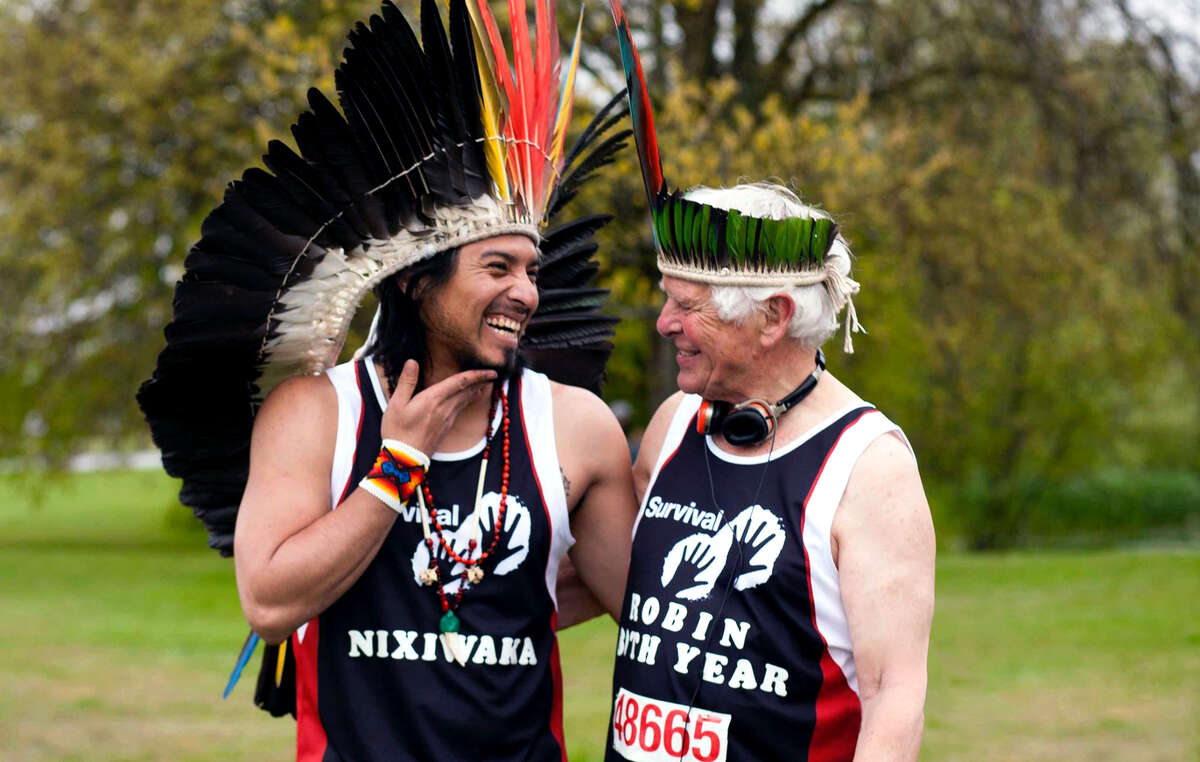 © Survival International
About Survival
There are more than one hundred and fifty million people in over sixty countries living in tribal societies. They're mostly self-sufficient and depend on their land for their health and wellbeing. To tribal peoples, land is life.
They are the best guardians of the natural world, but they experience appalling racism and genocidal violence. Their lands and resources are stolen for profit and their ways of life are being deliberately and systematically destroyed.
Survival's campaigning work helps ensure tribal peoples' rights are upheld, pressuring governments to respect their human and land rights, exposing engineered land grabs, and providing a platform through our Tribal Voice project for them to speak out to the world.
Further information
If you have any questions, don't hesitate to get in touch with Eleana (US and Canada) and Shai (UK and rest of the world) by emailing [email protected].
Read more about our past and current campaigns, or explore other ways of getting involved.
Don't forget to follow us on Facebook, Instagram, Twitter and LinkedIn, and subscribe to our YouTube channel!