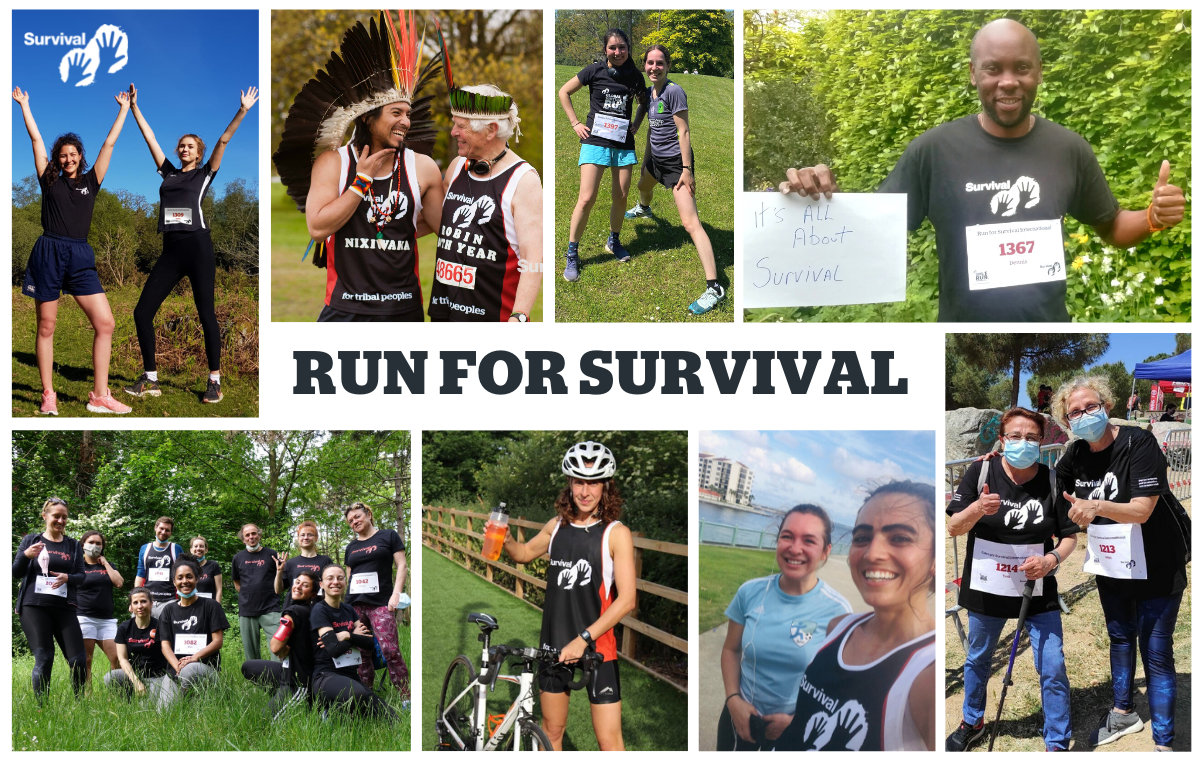 Thank you for getting involved!
Between May 27 - 29 2022, people across the world came to the streets and ran, cycled, danced and walked — for tribes, for nature, for all humanity. Hundreds of people joined us to raise awareness of the struggles of Indigenous peoples, and raise funds for vital campaigns that fight for their survival.
Run for Survival is over for this year, but if you're ready for your next challenge - join us at next year's London Marathon in April 2023. If you're interested in securing your place and running for Survival, apply now!
Thank you for getting involved!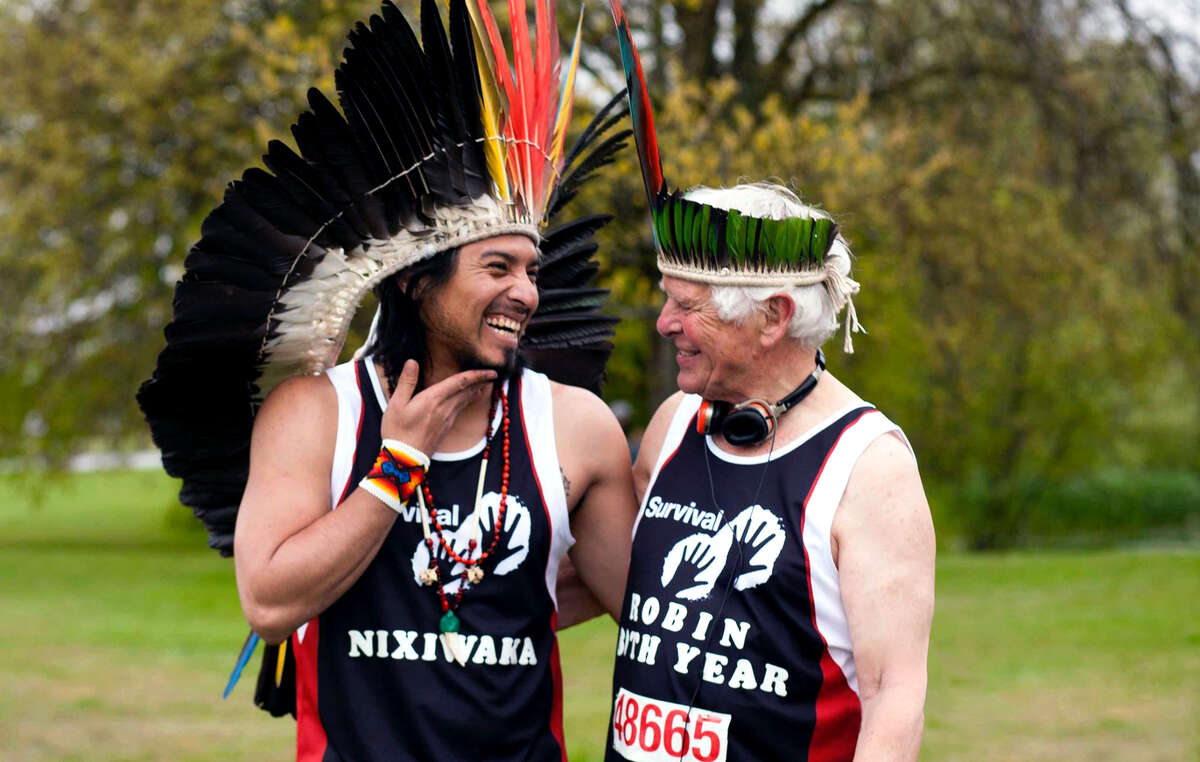 © Survival International
About Survival
Survival is the only organization that fights for the rights of tribal peoples worldwide. The work that Survival International does is entirely funded by donations from supporters like you, and the impact that your support has on the livelihoods, lands, well-being and survival of tribal peoples worldwide is profound.
There are more than one hundred and fifty million people in over sixty countries living in tribal societies. They're mostly self-sufficient and depend on their land for their health and wellbeing. To tribal peoples, land is life.
They are the best guardians of the natural world, but they experience appalling racism and genocidal violence. Their lands and resources are stolen for profit and their ways of life are being deliberately and systematically destroyed.
Survival's campaigning work helps ensure tribal peoples' rights are upheld, pressuring governments to respect their human and land rights, exposing engineered land grabs, and providing a platform through our Tribal Voice project for them to speak out to the world.
Further information
If you have any questions, don't hesitate to get in touch with Eleana (US and Canada) and Jade (UK and rest of the world) by emailing [email protected].
Read more about our past and current campaigns, or explore other ways of getting involved.
Don't forget to follow us on Facebook, Instagram, Twitter and LinkedIn, and subscribe to our YouTube channel!