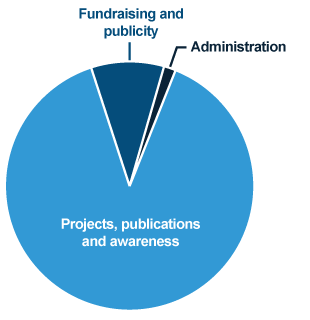 Where does your money go?
Our resources are allocated to our educational, research and outreach work, with very little spent on administration.
All donations from individual Survival supporters go directly to work for threatened tribal peoples. Income from past gifts covers all fundraising and administration costs.
Our accounts are audited to the highest standards; a summary is published in our annual review.