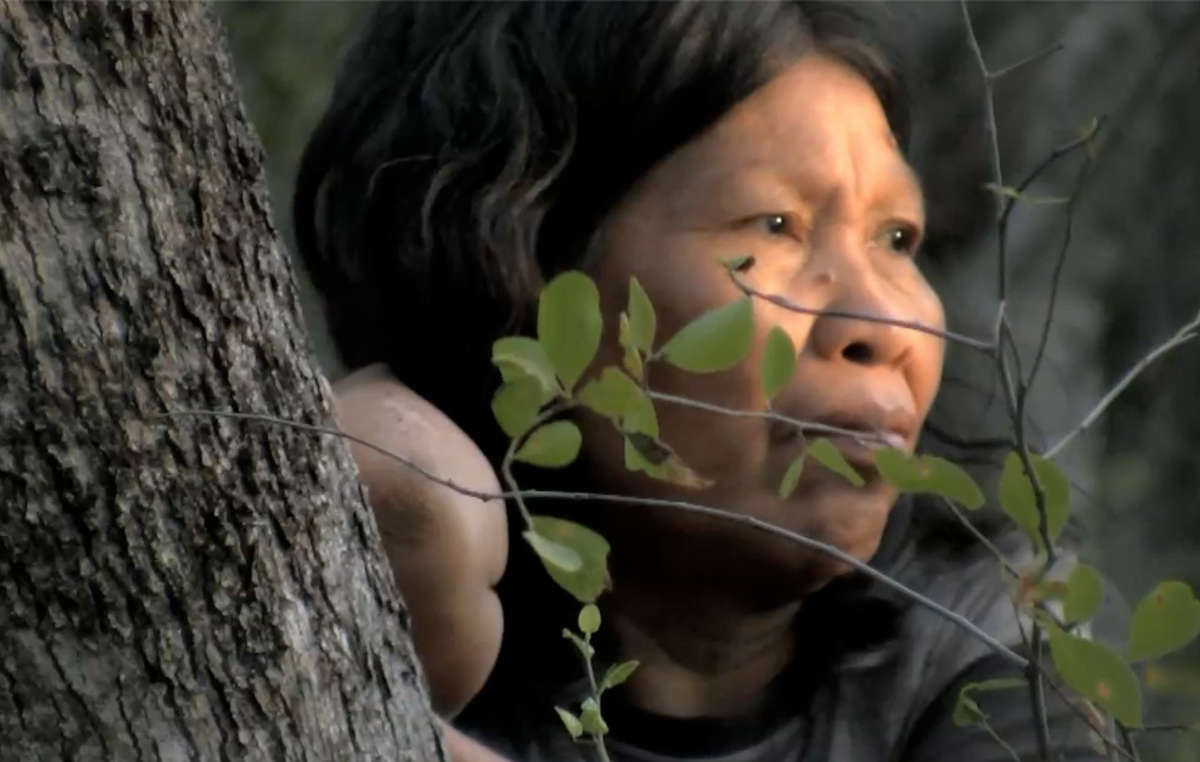 © Survival
A large part of the lands of the only uncontacted indigenous people in South America living outside the Amazon is in the hands of ranching companies who have rapidly destroyed it.
The uncontacted Ayoreo-Totobiegosode of Paraguay live permanently on the run, fleeing from invaders and fires. All around them the forest is being destroyed, and they live in an island of forest that's getting smaller all the time.
The Ayoreo were forced into contact by missionaries and invaders on their lands. As a result, many died and those who survive today suffer from poor health. They defend the right and wish of their relatives living in the forest to remain uncontacted.
"Unless our lands are protected, our [uncontacted relatives] who want to stay in the forest will soon no longer be able to survive there," says Orojoi, a Totobiegosode leader.
For more than 25 years, Survival has campaigned for the Ayoreo's land rights, and part of their land has now been protected. The Inter-American Commission on Human Rights has ordered Paraguay to protect the Ayoreo's land.
But the Ayoreo now need their allies to ramp up the campaign.
Help us pressure the Paraguayan government so that the last uncontacted indigenous people of the Chaco have a chance to survive, and to decide their own future.
Emails sent:
8,131

Help us reach

10,000

!